Social Media Marketing
​
Increase Traffic to Your Business Using Social Media.
Your

Social Media Marketing

Agency
Social media related sites and pages reach 8 out of 10 of all U.S. Internet users. And, 71% of Internet users are more inclined to make a purchase from a brand that they are following on social media platforms such as Instagram or Facebook.
Some Badges We're Proud Of
Search Engines Love Social Media
Search engines, like Google and Bing, are beginning to integrate social platform updates such as; Tweets, social profiles, Facebook ratings, and comments into their results pages. This is going to be a huge factor now and in the future, as people are searching for social proof before a purchase more and more. Recognizing the importance of social interaction will be a tremendous beneficiary to your business. As the social media community grows and evolves, the marketing campaigns and tactics have to stay ahead of the trend.
​
DEGOM Marketing is a social media marketing company with vast experience with social media platforms such as; Facebook and Instagram. Finding the best tactics to lower Cost-Per-Clicks, generate leads effectively and building a social presence that no one can ignore.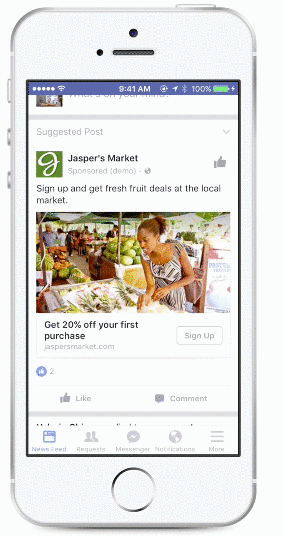 Building Your

Social Presence

&

Leads
Every business around the world knows that social media has built a huge factor for growth and it is here to stay! That doesn't mean you've yet had the chance to put in the time or effort necessary to cultivate a proper presence on the right social communities.
​
Even if you haven't optimized your social media presence, there is still time, and the benefits will be well worth the effort. Our social media marketing services can help.
There are many advantages to growing a social presence of your brand on social media, including that it can help you improve your customer service, allow you to communicate with customers and prospects on a new level, help you engage your current audience and reach new audiences, help you build authority, and drive traffic to your website.
​
DEGOM Marketing customizes each campaign to target the designated audience(s) and makes sure they are driven to a built landing page or lead form generated to entice your prospect customer to buy your product or service.
Our

Social Media Marketing

Process
1. Starting Your Social Media Marketing
​
Using our transparent approach, we first start by targeting the ideal customer you would like to acquire for your business. We do this by researching your past and future customers and creating the perfect avatar. Then we start creating your custom advertisement.
​
2. Your Social Media Ads
​
Creating unique ads that compel your audience to engage in the content is the solution to driving traffic and relevancy to your business. We do this by, creating custom ads, utilize email lists, targeting your audience and conducting A/B ad testing.
​
3. All-In House Marketing Service
​
Everything we do for you on our Social Media Management and Marketing services is conducted in-house by an assigned social media manager. We will never outsource our work to another agency. This is one of the few attributes that make us unique to our competitors.
​
4. Campaign Monitor and Reporting
​
Identical to our Instagram management service, we also conduct a thorough monitoring of all our advertising activities. We check up on progress every day and make minor changes when needed. You will receive a detailed report on how your ads delivered as soon as the promotion duration has completed.
​
​
Why Partner with us For Your Social Media Marketing
Affordable Prices
​
We have one of the most cost-effective pricing plans on the market. we strive to make our services available to all sized businesses when you succeed we do as well.
no
contracts
​
Most of our service packages do not require any contracts. we want your trust by providing exceptional work.
Results Delivered
​
We pride ourselves on our 24/7 customer service and market-leading work ethic. We will do all we can to satisfy your goals.
Get to know your

social media marketing

agency
"The team of DEGOM Marketing helped us grow our Instagram page and helped us greatly with our Microsoft ad account. Their efforts allowed us to enter the US market of Intelligence & Investigations. They targeted the right audience and in turn, gathered us a substantial amount of new clients!"
"Amazing company, they skyrocketed our engagement on our social media pages and helped drive traffic to our website. Anytime we needed advice or help they were very courteous and assisted without hesitation. Thanks for all the help!"
One of our clients boosted their social media engagement by 168,987%
Using our social media marketing services will not only grow your account exponentially, but it will also build a community around your business. By engaging the right audience for your needs, we establish a strong presence in the social platform. For this particular business, we increased their following count from 323 to 7559. This helped them increase their engagement by 168,987%. We did this by creating relevant content, driving organic traffic to the Instagram page, and setting up campaigns tailored to their demographic target.
Frequently Asked Questions
How much will these services cost?
This depends on how many platforms you will be using with us. Prices range from $150-$4,500.
How many followers can I expect to get?
These numbers can range from 1k-100k followers. This depends on the duration of our service, the age of the account and what market you are in. We guarantee 100 new followers each month at a minimum.
How often do you charge for your services?
We normally charge per month or every 3 months.
​
How soon can I see results?
It depends on what you define results. Typically clients receive engagement results (followers, comments, and likes) within 1-2 days of our service.
Will there be a contract?
No, there are no contracts involved with our services. You can cancel at anytime.
Will I get traffic to my website?
Yes, your website will gain traffic due to our social media management service. To receive maximum results, we highly recommend using our advertising service that drives traffic via paid ads we create around your goals.
Who will be working on my account?
Your account will be assigned to one of our social media managers. They will work with you and your goals around the clock.
Do you create content for everyone?
Yes, we do create content for your social media accounts. We highly suggest giving us content to work with depending on your business.