Digital marketing is becoming the norm for all marketing strategies no matter the size of the business or the goal.
Technology is exceptionally captivating our attention and this fact is ever-growing. The upcoming generations will be drawn by the next technological trends and the age where phones and other related devices are being introduced keeps getting younger.
Marketing keeps evolving due to all this change and businesses need to stay ahead of the trend in order to survive.
Digital marketing is broken down into many internet-based marketing avenues and in order to fully utilize them, an agency or a vast knowledge of digital marketing needs to be implemented for your marketing goals in order to succeed.
What is Digital Marketing?
Digital marketing seems to be thrown around the web and many people only relate to this as internet marketing. This is partially true. Simply put so you do not have to go through a teaching lesson, here are the 9 biggest keys that make up digital marketing:
Search engine optimization (SEO)

Content marketing

Website Design or WordPress Outsourcing
Out of the 7 digital marketing routes that are commonly taken, we can easily say social media marketing has become the most used way of marketing on the internet and the fastest-growing practice for internet marketing to date.
Test where your market responds on each digital marketing route. (Facebook marketing shown above)
What does a Digital Marketing Agency do?
A digital marketing agency is different from your traditional marketing agency in that they are primarily focused on results-based marketing in the internet realm. Measurable marketing and ROI are the most important factors for digital marketing agencies.
A legitimate digital marketing agency focuses on target-based marketing and has a heavy emphasis on adapting to their client's marketplace(s). Digital marketing agencies are being used more and more now that social media is a growing trend for businesses to gain customers.
Here is a shortlist of what digital marketing agencies are responsible for but not limited to:
Website Optimization

Content Optimization

App Development

Mobile Marketing and Integration

Placement of Online Ads

Cross-Platform Marketing (using Twitter, Facebook, Instagram, etc.)

Email Marketing

Online Branding

Reporting the ROI of digital marketing campaigns
A digital marketing agency's top task is being a brand development and lead-generating engine. Whether it is working on social media marketing, search engine marketing, or other related fields, they bring in traffic to either your website or another designated platform.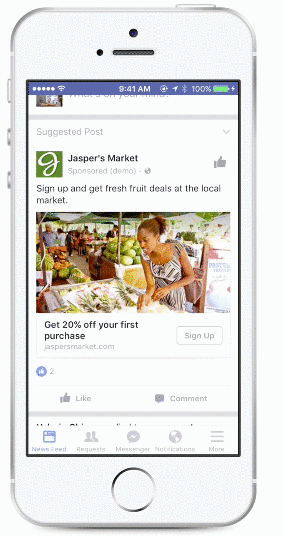 Using social media marketing can be the most effective forms of digital marketing for your business.
3 benefits of using a Digital Marketing Agency


1. You're always on top of the latest trends
There are a lot of trends, and we mean a lot. Each industry has its own and it can be very hard for a business to stay on top of them while focusing on executing the tasks a hand.
There are so many different aspects of digital marketing. Social media, email marketing, SEO, video, search…the list of strategies is long, and unfortunately, you can't possibly follow what's trending in all of them. Digital marketing agencies live for these tasks.
It's an agency's job and lifeblood to stay on top of daily, weekly, monthly, and yearly trends. If we don't know about and do the latest and greatest in each channel of digital marketing, we're not going to be the best at our jobs or retain our clients.
This is an ongoing and forever growing field that requires agencies like DEGOM Marketing to be a student while executing their tasks professionally for their clients.
So, working with a "great" digital agency means you've got someone informing you about the latest and greatest insights, and demonstrating them in your customized digital marketing strategy.
Instagram has been one of the most coveted social platforms businesses are venturing towards to
2. You get expert insight from advanced Digital Marketing tools
There are some very high-tech tools available that help digital marketers gain incredibly important insights about your audience, your search visibility, competitors, trends, and your overall performance on the internet.
The bad news for businesses, they can add up and get quite expensive and overwhelming.
By the time you pick out a tool to monitor your social media insights, you're already putting too much into tools and you need another one to schedule your social media posts, and another one to monitor your search rankings, and so on.
Digital agencies often have their own budget for these important tools and will be able to give you insights from them without you having to purchase the use of them. This alone gives you a huge leg up the competition when you utilize an agency that has all these state-of-the-art technologies.
3. You gain a partner that is accountable and consistent
A great agency is going to be both accountable and consistent.
Consistency means you can call up your digital marketing partner whenever you like about what's going on with your numbers or ask about updating your current strategy.
It means your agency day in and day outputs in all the work that is needed to grow your business and hit your goals. Giving you added tactics to improve ROI or visibility and developing a relationship that involves a lot of trusts.
When it comes to accountability, you will get a digital marketing partner that is accountable for your digital marketing strategy and the numbers being produced by it. If you're losing momentum in organic search, for example, it's your partnering agency that has the answer as to why it's happening. If a paid ad fails to bring in the customers or engagement you expected, your agency is accountable for this.
The right digital marketing agency will be ready to answer, access, and execute all of your dilemmas and goals in a highly professional manner. Are you a business looking for a new way of marketing? Or are you a digital marketing agency that is exploring new ways to gain clients? Contact us or give us a comment, we are always online.
3 Mistakes Companies Make When Hiring a Digital Marketing Agency or Manager
MISTAKE 1: Cheap Digital Marketing Agencies


As in anything in life, you get what you pay for. Digital Marketing is nothing different. If you want a visualization; It is like buying a room in a 1-star hotel, compared to a 4-star hotel. The differences can be seen dramatically.
Most cheap digital marketing services use black-hat techniques like paid links, cheap content, and keyword-stuffed optimizations. Google has caught on to most black-hat techniques and you have a higher chance of being penalized than succeeding with these tactics.
hiring a digital marketing company can be expensive, most of the time. Some can even be very affordable, just make sure it is not "too affordable" and understand the investment you are putting in for your business.
MISTAKE 2: Not Doing Research
Choosing the first result when you Google "top/best digital marketing agency in [city]" is not the most effective way to pick an online marketing partner. One of the most important steps you should take if you are purchasing anything significant is to do your research and due diligence.
Look at a company's case studies. Talk to their current clients. Read their reviews. Read their blog. Are they active on social media? Are they listed on famous directories? Are they mentioned on the news?
There is nothing worse than signing on with a digital marketing agency only to have to switch a year later. It's messy, it can damage your web presence, and takes away time and money.
MISTAKE 3: Falling For Too Good To Be True Presentations
You know the old saying, do not judge a book by its cover. The theory is, if a digital marketing agency creates these beautiful, high-tech marketing pitches for you, you better make sure that you go back to mistake #2 (Not Doing Research) and do not jump the gun and sign with the agency.
Digital marketing agencies that drop mega-funds into their own sales presentations and salesman usually spend less time and effort on their actual clients.
How many of their employees are in sales vs. client services? For example, 8/10 of DEGOM Marketing's staff is client-oriented. When you are in the presentation, give a harmless question "How many salesman/saleswomen do you have?"
You will be astonished by the majority of agency answers.
It's natural to get blinded by shiny bright objects. However, when you see these shiny marketing presentations, take a good look—what's the content saying? Is it backed up by examples? Numbers? Get you to know your digital marketing agency before you commit.